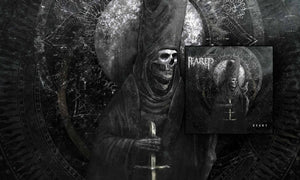 SVART
REBORN
Synder
Vinter
Feared
Feared is a Swedish metal band formed in 2007 by guitarist Ola Englund and vocalist Mario Ramos. The band is known for their heavy, aggressive sound and technical proficiency, with influences ranging from death metal to thrash to groove metal.
Ola Englund is the driving force behind Feared, serving as the band's primary songwriter, guitarist, and producer.
Englund's involvement with Feared began as a side project, but the band quickly gained a following with their first album, "Rejects" (2011). Since then, Feared has released a steady stream of albums, including "Furor Incarnatus" (2013), "Synder" (2015), and "Svart" (2017), each showcasing the band's evolving sound and technical prowess.